Best Cities to Live in The Netherlands
Amsterdam
Over 180 different nationalities call Amsterdam home, making it a vibrant melting pot of cultures and one of the greatest cities in Europe to live. With its lovely canals, lofty buildings with recognizable facades, and plenty of bicycles, it epitomizes the Dutch way of life.
In Amsterdam, there are many things to do. You'll never be bored since there are charming parks, coffee shops, cafés, world-class museums, and a famed nightlife scene just outside your door.
Throughout the year, a number of cultural festivals take place, offering nonstop entertainment. The housing costs in this stylish city are the highest in the Netherlands as a result.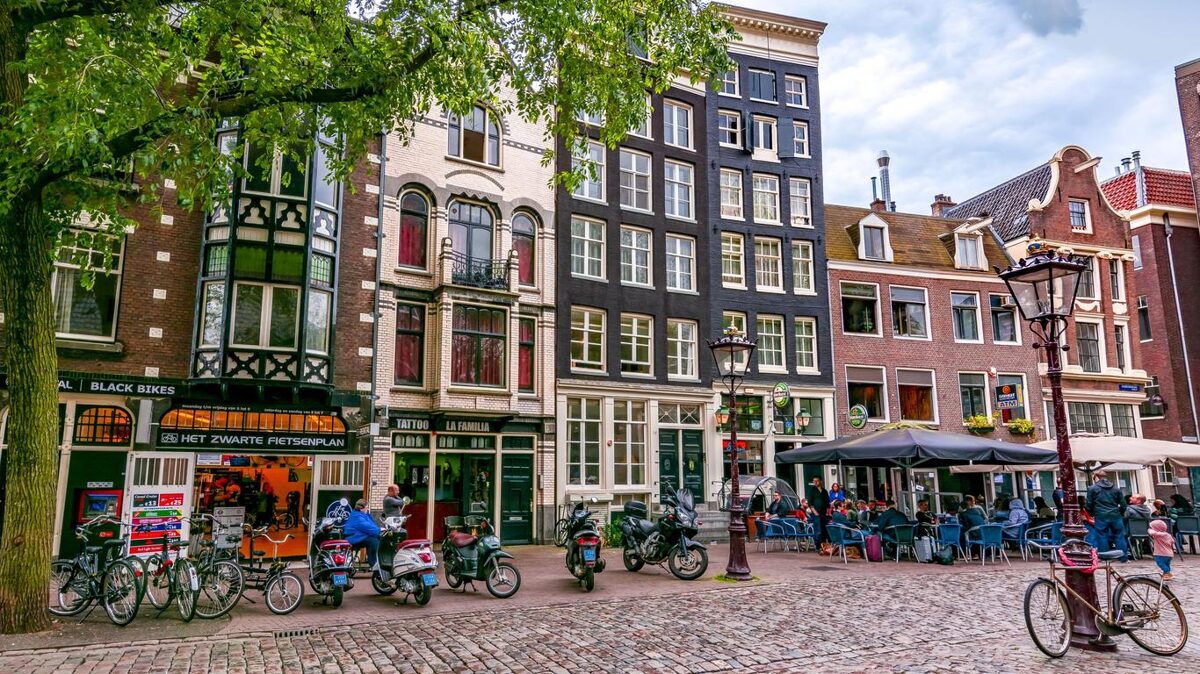 For many people who want to stay and live in Amsterdam, there is a lot to offer. The city is hopping with cultural activities including art exhibits, concerts, and other performances that appeal to a wide range of preferences. The area features a vibrant bar and nightlife as well as a diversified culinary scene with eateries serving a range of international cuisines.
However, the city's bustle and vibrancy are not overly unsettling. You'll discover that Amsterdam is really pleasant and village-like, aside from the tourist-heavy city core. The distance to everything is only a few tram or bike rides. The city is lush with parks, and people are generally cordial.
Amsterdam may be fairly pricey, while not being the most expensive capital in Europe. To live comfortably there, one must make a respectable salary.
The Hague
A wonderful city with lots of personality is The Hague. The city has a distinct feel that sets it apart from other Dutch cities due to the combination of contemporary skylines and old structures. The Hague's bustling city center is often crowded with people and a terrific place to go shopping.

The Hague is the best city to celebrate King's Day because it serves as the nation's political center. With an established woods in its center, it also strikes the ideal balance between the city and urban environment.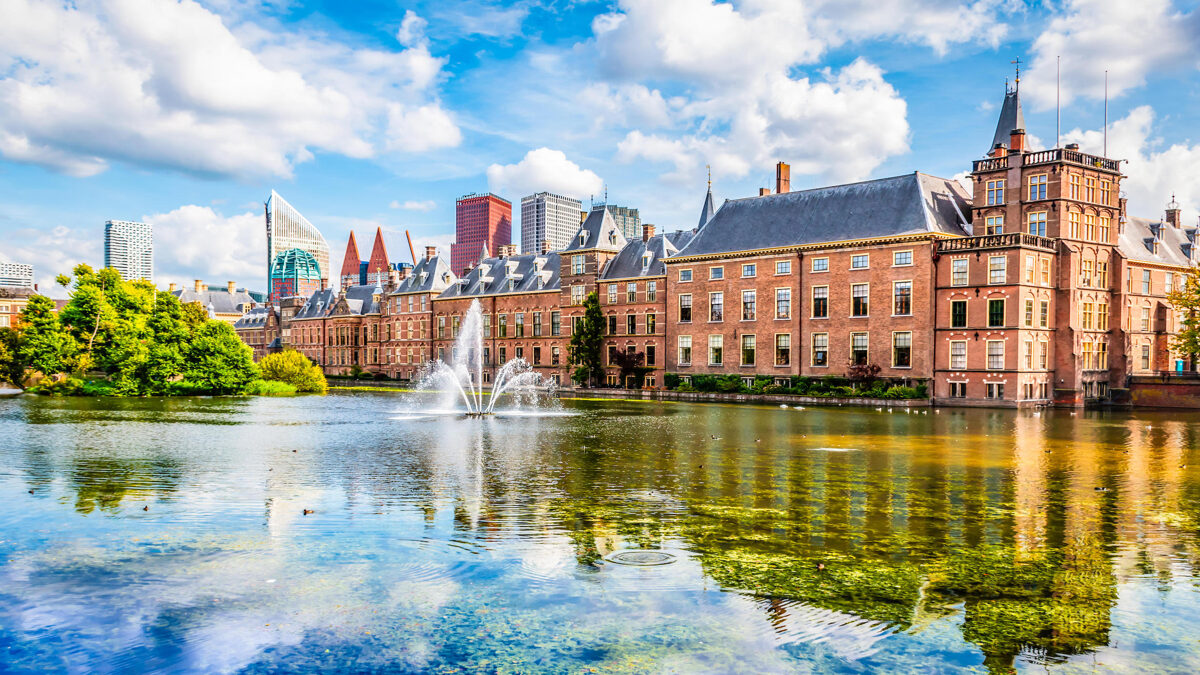 It is hardly surprising that the global community is prospering given that it is home to significant embassies and international organizations. This city is well-liked by beach enthusiasts due to the proximity of the expansive beaches of Scheveningen and its recognizable piers.
Rotterdam
Rotterdam is a multiethnic city with a sleek appearance, a low degree of corruption, a cutting-edge public transportation system, and an excellent network of bike lanes. Rotterdam is the largest port in Europe, making it a significant transit, logistical, and maritime hub, although being less popular with tourists than some of its surrounding Dutch towns.

It naturally draws a significant number of employees from all over the world given that it is the second-biggest city in the nation and has the largest harbor in all of Europe. It's a desirable place to reside because of the hip dining scene and the abundance of parks and greenery.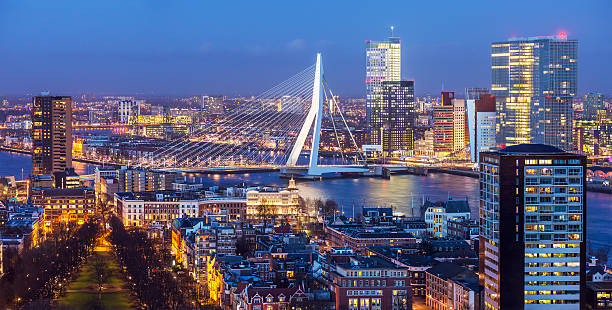 Although there are often more housing alternatives in and around Rotterdam than Amsterdam, it might be difficult to locate a place to live in the city center due to the low availability and high cost.
Eindhoven
Living conditions are very safe in Eindhoven. This is an excellent area to live with high scores in business freedom, healthcare, and environmental quality, according to our city rankings.

Philips and Eindhoven go together, but as many foreigners have already found, the city and its surroundings have much more to offer. About half of the nation's investment in research and development is made in this region. The city even calls itself Brainport.
This southeast region, which aims to rank among the top 10 areas in terms of economics and technology, is a hotbed for start-up businesses and job prospects. The joint Brainport Talent Centre (talentbox.nl) was established to assist in placing qualified personnel in multinational corporations. The nearby train station and the three-kilometer-away airport, which has strong international connectivity and is served by low-cost flights, provide excellent links for Eindhoven.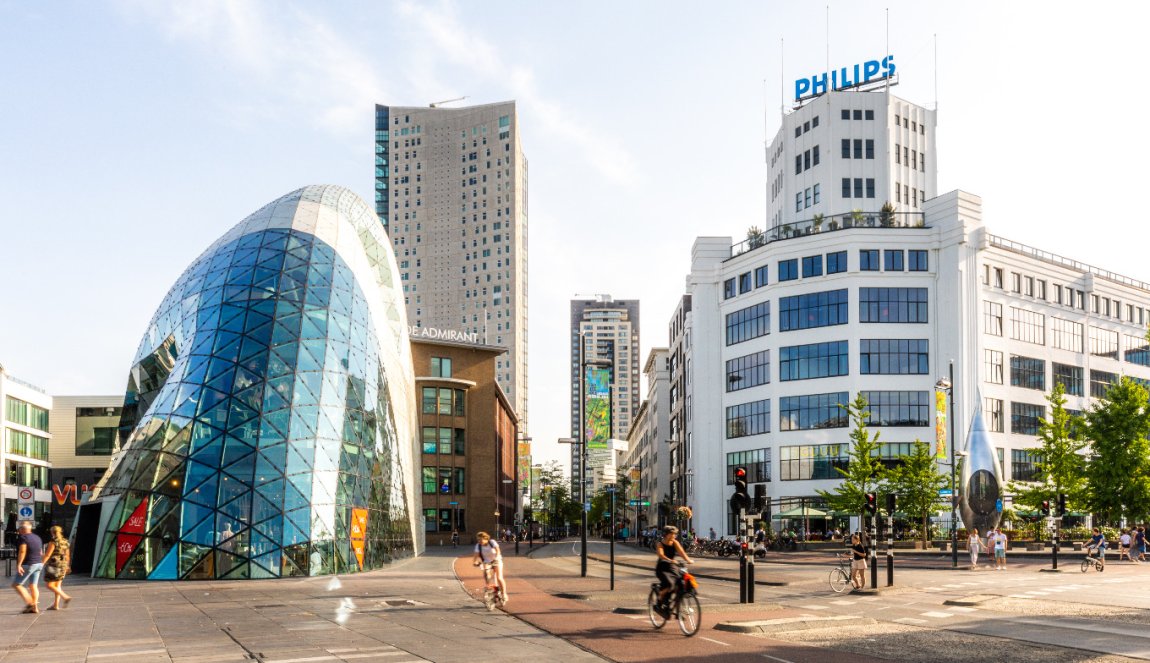 Today, Eindhoven is home to a sizable expat population attributable to a few high-tech and global enterprises. Additionally, Eindhoven is home to the Design Academy Eindhoven and a top-tier Technical University, both of which draw several foreign students.
Along Stratumseind, the Netherlands' longest café and bar strip, there is a bustling nightlife, but there are also excellent connections to the surrounding countryside and a wealth of sporting opportunities. Since then, Phillips has relocated a number of activities to Amsterdam. The redevelopment of Strijp-S, the old Philips landscape, is giving the city a new dimension of commercial, residential, and cultural districts.