CSU cleaning service - Assen
CSU is the top cleaning firm in the Netherlands with 15,000 employees and it has been named one of the best employers in the country. Customers want to enjoy doing business with CSU.
At this moment we offer a job for a person who wants to work in a cleaning service business.
This is the greatest place to work if you want variety and enjoy working in festive environments. Every Monday and Friday, you can count on a large cleaning crew to ensure that every home presents its finest face to the public. On the other days, you'll be working at CSU offices, schools, and hospitals, among other sites. Everyone on the CSU squad, regardless of their age or nationality, is treated equally.

CSU looks out for his followers. You can work in a group with friends to help each other clean homes or occasionally complete other tasks at vacation resorts.
There is a guarantee of employment for 38 hours per week, good pay, and tidy work. Due to the fact that you work at various vacation parks or locations, you have the option of working various shifts, as well as on the weekends with an additional wage.
Responsibilities:
Vacuuming, sweeping, and mopping various types of floors;
Dusting the counters, light fixtures, ceilings, and any loose furniture;
cleaning and sanitizing kitchen, bathroom, and toilet fixtures;
taking out the garbage;
window cleaning and drying;
coordinating with the line manager to make sure you always have enough cleaning supplies;
reporting any breaks that come about when cleaning;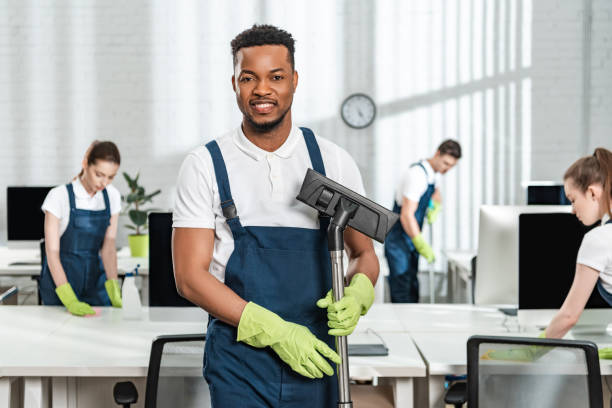 Recuirements:
English at least B1

Good physical health

EU nationality only
General conditions:

transport provided by company
accommodation in double rooms with your colleague (see info below)
weekly payment
health insurance
City: Assen
Salary from 11.84 gross hourly