Is it expensive to have a car in the Netherlands?
According to the new CarCost Index from auto leasing and fleet management business LeasePlan, the Netherlands is the most costly country in Europe to drive a car. In 11 European nations—Belgium, Czech Republic, France, Germany, Italy, Netherlands, Poland, Spain, Switzerland, Sweden, and the United Kingdom—the LeasePlan CarCost Index has been created to examine the expenses associated with owning and using an automobile. Depending on the gasoline they use, Dutch drivers spend an average of €600–€800 per month on their vehicles. Across Europe, the cost of operating a diesel vehicle can vary by as much as €350 per month.

According to data, driving a petrol automobile in the Netherlands costs an average of €660 per month while a diesel car costs an average of €805. The monthly average in Germany ranges from € 418 (for gasoline) to € 454 (diesel). Similar prices may be seen in the Czech Republic (€406 for gasoline and €455 for diesel). Driving a car costs more in Sweden and the United Kingdom, respectively, € 582 (petrol) / € 576 (diesel) and € 600 (petrol) / € 630 (diesel) (diesel).
Italy has the highest gasoline prices in Europe, whereas diesel fuel prices vary the most in Switzerland. Because it emits more NOx and particulate matter than other fuels, the Swiss government has imposed hefty taxes on this fuel type for many years. A liter of diesel costs substantially less in the Netherlands than a liter of gasoline, on the other hand.
This study is based on variables including the cost of acquisition, depreciation, insurance, maintenance and repair expenses, taxes, and fuel prices. 70% of the whole cost is made up of fixed expenses like maintenance and taxes, showing that drivers have little impact on the total cost.

For instance, if you drive 25,000 km annually, buying a five-year-old Renault Clio will cost you a total of €385 a month.
Think twice before deciding to drive a diesel vehicle. For diesel automobiles, the Netherlands is the most costly nation in Europe. You'll spend, on average, €700 a month on fuel for such a vehicle.
Additionally, you can incur greater maintenance expenditures with a secondhand automobile. Young drivers must pay extra for auto insurance. Diesel fuel costs less but has a higher road tax.
The average cost of owning a new VW Golf VIII:
Purchase price: €31,090

Depreciation: €267

Fuel: €90

Repair/maintenance: €38

Insurance: €70

Monthly expenses total: €465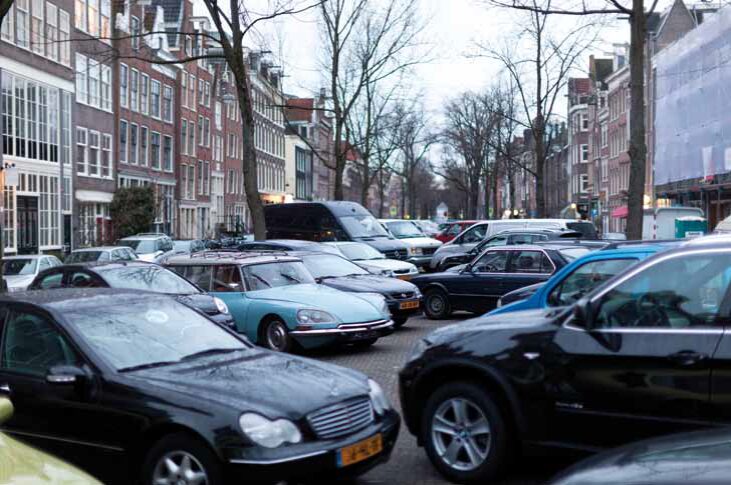 A valid MOT (APK)
Without a current MOT (Ministry of Transport test) or a general periodic inspection for safety checks, you cannot drive a new automobile in the Netherlands on public roads.
The Rijksdienst Voor het Wegverkeer (RDW) will notify you six weeks before the APK expires whether your vehicle needs a MOT check.
The MOT examination for new automobiles often occurs after a number of years. To maintain older automobiles in top shape after this period has passed, safety inspections are performed annually.
You should expect to pay somewhere in the vicinity between €20 and €75 for the MOT check. You are free to bring your car to the mechanic of your choosing for an examination. You must conduct the review every year if your automobile is more than a certain age.
Be prepared to make repairs if your automobile is denied by the inspector before it can be authorized once more and driven safely in Dutch traffic.
Road tax
If you own a car in the Netherlands, you must include road tax in your monthly automotive expenses. This tax, which is assessed once every three months, is managed by the Belastingdienst (tax authorities).
Road tax costs vary depending on a number of variables, such as:
Your choice of vehicle, such as a passenger or private

Fuel, for instance, if your car is electric, LPG-powered, hybrid, driven by gasoline, or powered by diesel (diesel will cost you much more)

The carbon dioxide emissions of your car

the region in which you reside

The vehicle's weight

What year is your car?
You may purchase an electric or hybrid automobile with low CO2 emissions to pay little or no tax in the Netherlands, thus reducing your vehicle expenses.

Car insurance
You must purchase auto insurance in the Netherlands if you plan to drive. The price might range from €25 to €100 each month, depending on the coverage you select and the number of claim-free years you have.
Check out the biggest carriers such Dutch Allianz and HEMA for reasonable and enough coverage. On Unitedconsumers.com, you can also find an appropriate auto insurance.
Your premium savings, which may be up to 80% off the nominal rate, will also be determined by how many years you have gone without filing a claim.
Also think about renting a car in the Netherlands. It can occasionally be less expensive than car ownership.

To sum up, it is not cheap to have a car in the Netherlands. You might also be thing about buying a bicycle instead of a car.