Jobs for order pickers in the Netherlands
Do you want to work in logistics as an order picker?
If you are looking for a job in the Netherlands as an order picker, Omniwerk may offer you different logistics companies all over the country.

As an Order Picker you will work in a warehouse to gather the appropriate items to fulfill incoming orders. You will be responsible for locating objects on shelves, packing them, and transporting them to trucks or shipping containers.

At this moment we offer positions for people who would like to take a unique opportunity and start living in such cities as Amsterdam, Tilburg, Eindhoven, Veghel and others.
Order picker does:
Completes shipments by processing and loading orders.

Prepares orders by processing requests and supply orders; pulling materials; packing boxes; placing orders in delivery area.

Enforces inventory controls by collecting stock location orders and printing requests.

Contributes to team effort by accomplishing related results as needed.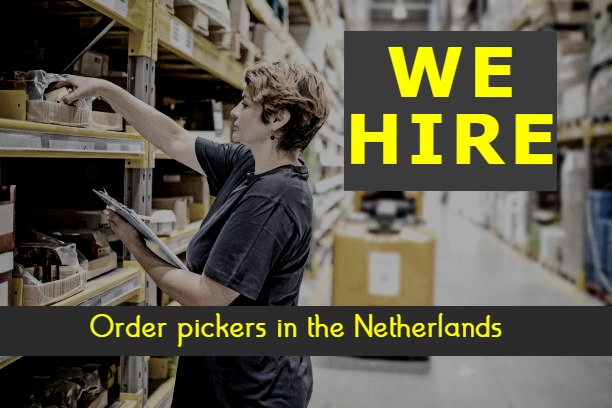 Recuirements:
English at least B1

B category driving licence

You need to start working next week

EU nationality only (if you are not from the EU, please read here)
General conditions:

transport provided by company

accommodation in double rooms with your colleague (see info below)

weekly payment

health insurance
Salary from 12.30 to 13.00 EUR hourly