What's changing in Amsterdam in 2023
Even if you believe you know everything about the changes coming to the Netherlands in 2023, you may be wrong.
Do you reside there or do you have a job in Amsterdam? Here is a list of every change Amsterdam will undergo in 2023.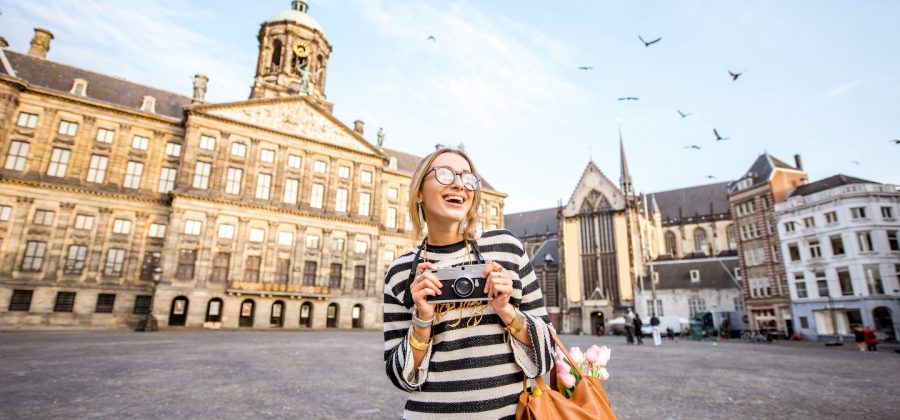 Amsterdam tax in 2023
Increased tax:
For families with one person, the yearly waste tax will rise to 344 euros; for houses with multiple people, it will rise to 459 euros.

The tax rate will increase from 0,0420 percent to 0,0431 percent of the property's value in 2023, meaning that everybody who owns a home in Amsterdam will once again pay greater real estate taxes.

Higher sewage fees: In order to connect to the city's sewage system, homeowners must also pay a tax. This tariff will increase for residential properties from 152.50 to 160.43 euros in 2023.

A new fee has been imposed by the municipality on businesses who host festivals or commercial events in public spaces (e.g. festivals, canal cruises). For events with at least 500 guests, the charge is once again fixed at 1,50 euros per person for boats and other vehicles.
Residences and way of life in the Dutch capital
Several amendments to Amsterdam's housing regulations take effect in 2023:
The purchase protection regulation's eligibility level, which went into effect in April, is rising from 512,000 to 533,000 euros. For at least four years after purchase, homes purchased for less than this amount must be occupied by the owner and cannot be rented out.

Priority will be given to those who have certain occupations when it comes to some social rental housing; 44 percent of these homes will go to those who work in the medical field, 34 percent to educators, and 22 percent to law enforcement personnel.
Another recent change that's important to be aware of is the implementation of new, tighter regulations beginning on December 1, 2022, to address the problem of abandoned residential buildings. A rented home can no longer be empty for more than two months. If property owners don't notify that one of their properties is vacant, they risk paying significant fines.

Traffic and public transportation changes in Amsterdam
The Dutch capital will see a number of transportation-related upgrades this year. First, on January 9, the city's public transportation company, GVB, will introduce a brand-new boat for bikes and pedestrians traveling between Zeeburgereiland and Sporenburg. From Monday through Friday, the ferry will run every 20 minutes in both directions.
The opening of two sizable bicycle parking facilities at Amsterdam Centraal, with a combined capacity for 11.000 bikes, is scheduled for early 2023. The doors to the first, which is located on Stationsplein, will open in January, and those to the second, which is on IJ Boulevard, will do so in February.
Finally, some vital news for drivers in the Dutch capital: starting in December of this year, the 30 kph speed restriction will be in effect on 270 km of Amsterdam highways. Eighty percent of the city's highways will have a 30 kph speed limit under the strategy, which aims to increase road safety and lessen noise pollution.

Financial assistance for low-income families
The city of Amsterdam will continue to provide financial assistance to numerous needy houses and families this year. This plan's initial step is an increase in Amsterdam's low-income criterion from 120 to 130 percent of the legal social minimum (the minimum income you need in order to live). As a result, more people in Amsterdam will be able to take advantage of support programs. By the way, minimum wage also increases.
Low-income households will once more be qualified to receive financial assistance to help pay for their energy costs. The town will also increase the locations where people who menstruate can receive free menstruation products starting in 2023.
Increasing the number of green places
In 2023, the municipality wants to improve Amsterdam's green space, notably in populated areas that currently struggle during periods of drought or excessive rain. The city will install approximately 50 new green areas this year. The municipality also wants to do more to support and enhance the quality of the current green spaces.
March 2023 will see elections for the province and Water Boards
Another election in the new year! Elections for the Provincial Council and Water Boards will take place in the Dutch capital on March 15, 2023. The good news for expatriates is that many will be entitled to vote in the election for the Water Boards; they just need to be older than 18 as well as possess either Dutch or EU citizenship or a Dutch residence permit.
Mastodon
The municipality of Amsterdam's Mastodon server will go live in January. The municipality hopes that by using Mastodon, which is marketed as a "decentralized social media network," city residents would be able to stay informed "without being dependent on Facebook, Twitter, or Instagram."