Warehouse Employee - Bleckmann Venlo
Job Description:
Bleckmann Venlo 2 is currently seeking a Warehouse Employee to join our team. In this role, you will be responsible for picking clothes, checking quality, providing customer service, and processing returns. You will also be expected to collect orders based on picking lists, make products and parts of products ready for shipment, and pack, co-pack, and re-pack items.
Working Times:
This is a full-time position that requires you to work 40 hours per week, and the working times are between 07.30 and 21.00. Depending on how busy we are, the shift can either be between 07:30-16:30 or 12:00-21:00.
Salary:
The salary for this position is € 12.45 gross per hour.
Job Requirements:
To qualify for this position, you must have order-picking/logistic experience for at least two months and be available to work for at least six months. We prefer candidates with a driving license. You must also be physically fit to stand and carry items throughout the day.
Language Proficiency:
You must have a Dutch level A2 proficiency or higher, and an English level B1 proficiency or higher.
Working Conditions:
You will work in a dry, normal temperature environment with good social conditions. Safety shoes are mandatory for this position. You will have access to a smoking area, canteen, and free coffee and tea.
Thank you for your interest in Bleckmann Venlo. We look forward to hearing from you!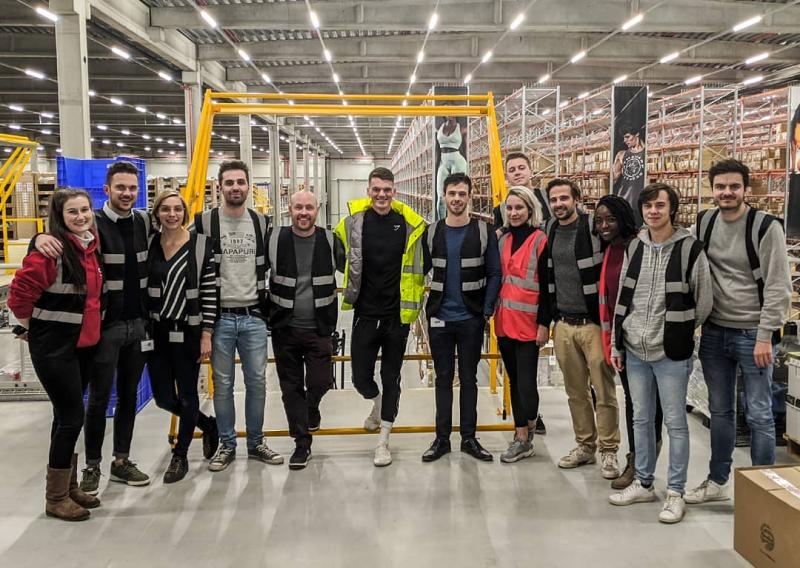 12 comments
- Warehouse Employee - Bleckmann Venlo
Akhlaq Ahmed - May 6, 2023 at 1:25 pm
Hi Omni,
Hope you are doing well I am trying to trying more than 100 application but not response anyone recuiter agency because I am living in Pakistan but it's my dream to live and work in Netherlands so If you can give me opportunity it's a favor whole life for me.

Regards
Akhlaq Ahmed
+923128220031
JAGADEESH - May 6, 2023 at 2:09 pm
I'm interested in working with the warehouse work.
And I'm from INDIA how i getting the jobs.
Diluk Oshan - May 7, 2023 at 9:23 am
I'm looking job in Netherlands, I'm currently working in Romania, from Sri Lanka
Azam Ahmad - May 7, 2023 at 9:59 am
Hi sir I'm working in Dubai bike rider and I'm looking for job in Netherlands how I can get job in Netherlands
Fabiano - May 9, 2023 at 4:02 pm
Hi,
I'm interested about the job in Netherworlds.
In this moment I'm living in Wenner, Germany.
Could you please tell me more about the job please?
My phone number:+353876591625
Priyantha H.T - May 10, 2023 at 8:45 pm
Hello .
Sir ,madam

I'm interested about the job in Netherworlds.
In this moment I'm living in Romania , I'm working in Romania tyer factory
Could you please tell me more about the job please?
My phone number:+40790600503
MD Akbar Khan - May 30, 2023 at 6:22 pm
Hi...
I'm interested to work in warehouse as a helper/worker
Same like loading/unloading/weight carry/lebaling/packing
Please inform me if any job have there for me.....
Thanks sir
Elsayed abd elraouf abdelhlime - June 8, 2023 at 3:34 pm
I am interested in this beautiful opportunity and eager to work with you
Elsayed abd elraouf abdelhlime - June 8, 2023 at 3:34 pm
I am interested in this beautiful opportunity and eager to work with you
ELsayed Abdelraoufabdelhlime - June 8, 2023 at 11:44 pm
I am interested to work with you and this cooperative team that works in one team spirit. I am from Egypt
Muhammad Sajjad Malik - July 8, 2023 at 7:28 am
Hello,

I hope this message finds you well. I have been diligently applying to over 100 job applications, but I have not received any responses from any recruiting agencies. The reason for this lack of response may be that I am currently residing in Pakistan. However, it has always been my dream to live and work in the Netherlands. Therefore, if you could provide me with an opportunity, it would be a lifelong favor for me.

Thank you.

Regards
M Sajjad Malik
+923345579846
Muhammad Shahbaz Mobin - November 22, 2023 at 3:43 pm
Good Day !

Dear Recruiter / Human Resources Department

Apply for the position of (Warehouse Operative/Admin Support/IT Desktop Support / IT Engineer/ IT & Networking Support Engineer/IT Administrator)
I am Muhammad Shahbaz Mobin I am 44years old , hardworking , energetic and ambitious person. I'm a fast learner and I'm not scared of any kind of work. I am graduated from the Al-Khair University Pakistan Studies in Computer Science. I have experience working in Hospital health industry , College & IT Company (Pakistan ,Saudi Arabia, UAE, Qatar) . I also worked in Advance I.T & Telecommunication Systems for work in administration and social media. Also, Communicative English for B2 Level. I am an open person and I am willing to learn new things.
Earlier Joining and I am hardworking, diligent and open to any job offer with work visa I can come early
Thanks,

Muhammad Shahbaz Mobin
Leave a reply