Find a job in the Netherlands with accommodation
We, at Omniwerk, are a highly reputable recruitment agency that offers a wide range of job opportunities in the Netherlands. Our agency has an extensive network of clients across various industries, which enables us to match job seekers with suitable employers.
What sets us apart is our commitment to ensuring the well-being of our employees. To this end, we provide accommodation for each employee. This means that regardless of where a candidate comes from, they can be assured of comfortable and secure housing while working in the Netherlands.
Omniwerk is an excellent choice for anyone seeking a fulfilling job opportunity in the Netherlands, coupled with comfortable and convenient accommodation.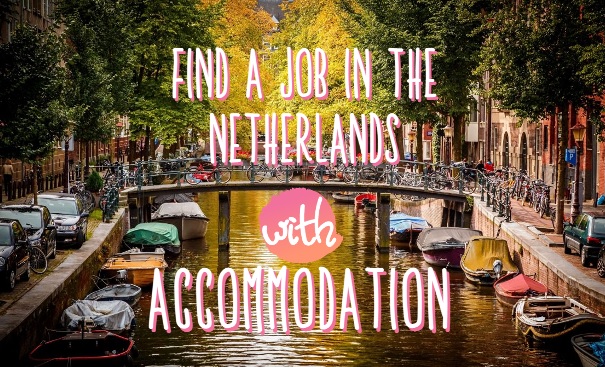 42 comments
- Find a job in the Netherlands with accommodation
marisol baui - April 30, 2023 at 10:40 pm
are accepting without eu passport thank you
Blerton Breznica - May 1, 2023 at 12:21 am
Im interested for two years im writting to you
Stuart Kromo - May 1, 2023 at 2:34 am
Ik wil graag in nederland werken hoot
Mary Jane Ngoho - May 1, 2023 at 2:42 am
I'm interested to apply a hob in Netherlands,thank you
Mohammad Monir Hossain Mrdha - May 1, 2023 at 3:22 pm
Kindly inform me that I am willing to work in your company
Imre Szappanos - May 1, 2023 at 7:06 pm
Hello
I am looking for a job with accommodation. 5-6 years of experience in warehous
Florence Buedad - May 6, 2023 at 12:37 pm
Good day, how do I apply to you for The Netherland? Do you have an agency here in the Philippines?
Praveen Boregowda - May 6, 2023 at 3:54 pm
Hello,
I am interested, please let me know for any jobs without an EU passport.
Thanks
Mario Medak - May 7, 2023 at 7:58 am
Portal crane operator, electromehanic
With more than ten years expirience
Dinali Perera - May 7, 2023 at 10:11 am
I am Sri Lankan. Pls let me know any jons for avalable for Sri Lankans
Andrea Portik - May 9, 2023 at 1:45 am
What type of jobs are avaiable at the moment?
Richard - May 11, 2023 at 5:23 pm
Hi i lke it thanks
Andras Bieliczky - May 14, 2023 at 10:50 pm
Hello! I will ask is still available to apply to work Visa permit in Netherland from Vietnam. Thank You!
ferlyn - May 15, 2023 at 12:39 pm
do you have available in caregiving or in health industry? im here in qatat
Lakmal Jayantha - May 15, 2023 at 4:50 pm
I am Sri Lankan. Pls let me know any jobs for available for Sri Lankans. I am a service engineer.
NIKHIL TEJA BELLAMKONDA - May 15, 2023 at 9:45 pm
i have 5 years experience in aws and azure devops with certified azure and aws im french student and nationality indian.
Mark Naidoo - May 21, 2023 at 4:53 pm
I'm in South Africa, looking for an opportunity to work aboard
Merna Hanna - May 21, 2023 at 8:35 pm
I am interested, please let me know for any jobs without an EU passport. Because I live in Poland as a foreigner student and I have the residency for this country, So any help I will be thankful 🙂
Gandharv Sharma - May 21, 2023 at 8:52 pm
Dear, am looking for a job opportunity. Have done my masters in finance and accounting. Having 14 years of experience.
Please let me know if there is any suitable openings for me.

Regards,
Gandharv
Muhammad Afzal - May 22, 2023 at 2:28 am
Dear Sir,
i would like to move in netherlnad for a job i am third country national holding residant permit in malta .and currently living working in malta.ease give me some detail about to otk in netherlnd.thnks
Rana Muhammad Bilal Anwar - May 22, 2023 at 6:21 am
I am a registered veterinarian from Pakistan looking for a veterinary field related jobs in Netherlands.
Rajender Raheja - June 8, 2023 at 6:09 pm
Hello Sir/Madam
Dear, am looking for a job opportunity. I have European residence card.
Rosemary Ndudim - June 10, 2023 at 11:02 am
Please l am instrested to work in Netherlands incase of any job without EU l am from Nigeria please any job at all .l just concluded a 3 month training at the Aeres international Training Center Bernavel Netherlands on feed formulation l am a graduate of University of Maiduguri in Nigeria l have worked with schools as a Teacher and NGOs as data collection officer and child protection. l have order experiences ,with this am sure l can work effectively in any place am posted. Thank you
Azam Rehman - June 11, 2023 at 1:47 pm
I'm looking for a job in Netherland from India I'm graduate (B com) fit , fast with accurate warehouse worker .
Please reply as soon as possible.
Dimitrios Demagkos - June 12, 2023 at 12:14 pm
Hello we are couple and looking for job with accommodation..we are European citizens have both driving licenses and also both Bsn numbers
Dipac salcar - June 18, 2023 at 2:45 pm
My self Dipac from Goa india looking for an opportunity in hospitality industry.or whare house picker packer.iam holding EU passport. All set fly next month 4 week.expectiing free accommodation meal on duty .
Waiting for your response
Dipac
Amith Silva - June 26, 2023 at 8:30 pm
Hello
I am looking for a job with accommodation. 17 years of experience in Shipping & Logistics + Warehouse. could you please provide the any suitable post if you have. no need job position.
Looking forward your feedback.

Have a Good day!
Jonathan Daniel - July 9, 2023 at 4:25 am
Hi please I'm interesting to work in Holland Netherland
Augustine Mintah - July 21, 2023 at 12:03 pm
I am in ghana west africa and ready to relocate if I get job in the netherlands, i can be reached on wassup number 00233558608225 or email@
[email protected]
Hlengiwe Thusi - July 21, 2023 at 12:42 pm
Hi my name is Hlengiwe am a internationally trained Chef looking for a job and willing to relocate to
Abdul Majeed khan - July 21, 2023 at 6:39 pm
sir i am a heavy duty driver i need a job in
Finland
Ashfaq Iftequeri - July 22, 2023 at 6:22 am
I interested job
ROSEMARY NDUDIM - July 23, 2023 at 4:01 pm
My name is Rosemary Kelechi Ndudim, l am a Nigerian and a graduate of Environmental Biology from the University of Maiduguri,l also obtained a deploma certificate on animal feed production (scholarship) at the Aeres International Training Center. Please l really need a Jobe at the Netherlands I've worked with NGOs, schools as a teacher etc. I have excellent communication skills and a computer literate . Thank you
Brezovan Raluca - July 25, 2023 at 1:31 pm
Hello, we are a couple looking for a job in Netherlands. Could you txt me the job oportunities that you have at this moment? (We also need accomodation)
Thank you in advance
Naeem Arshad - August 15, 2023 at 4:05 pm
Hi,i am Naeem Arshad from Lahore Pakistan & i want to work in Netherland, so plz help me to get a Visa sponsorship job in Netherland.
Antonios Chatziantoniou - September 11, 2023 at 9:05 am
Please send contact information of your representative ,to further my job application for a job offer in NL
NADIR ALI ALLAH BAKHSH - September 16, 2023 at 10:40 am
Hello Sir , Hopefully you will be fine.
May God help me on your behalf.
I am Nadir Ali from Pakistan.
I am working in Dubai.
I am married and I have four kids.
I want to work in your Country.
If you have no job please refer me or suggest another employer.
I heard about your Company that is eligible to hire foreign workers.
Please review my Qualification and give me a chance.
I will never give you a chance to complain.
I am waiting for your answer.
May God bless you and give you more success.
Michael Azubike - September 17, 2023 at 11:49 pm
Do you recruit from outside the EU? If yes, how do I apply?
Faisal Abrar - October 24, 2023 at 6:22 pm
i am non eu nation i want to relocate in europe if you deal then let me know.
Jenifer - October 31, 2023 at 5:20 am
Hello,Im interested to join on your team as machine operator.i have total 18 years of experienced in manufacturing of food,medical equipment,electronics manufacturing.im currently in malta.
Chairo - November 11, 2023 at 10:16 am
Hi, I am Chairo Africa. I am a young, disciplined and open minded individual with a love for people, nature and the quest of live. I also love to travel and would definitely want to visit the Netherlands. I am currently in-between jobs and on the search for new opportunities in Europe.
KRISHNA MOHAN YANAMANDRA - November 15, 2023 at 6:54 pm
I need a job with accommodation. I have the experience as Administrative Assistant / Clerk / Computer Operator ............ Regards - Krishna Mohan
Leave a reply