Greenhouse Worker, Packer
Location: Breda
We are seeking a motivated individual to join our team as a greenhouse worker. The successful candidate will be responsible for preparing flowers for transportation, sorting bad flowers and packaging good ones in plastic wraps. The flowers will be distributed to shops and markets.
Responsibilities:
Watering and pruning plants to ensure their healthy growth

Sorting and removing damaged or dead flowers

Packaging flowers in plastic wraps

Preparing flowers for transportation to shops and markets

Maintaining a clean and safe working environment
Requirements:
Previous experience in greenhouse work or flower preparation preferred, but not required

Ability to work in a fast-paced environment

Strong attention to detail

Ability to work independently and as part of a team

Physical stamina to lift and move flower pots and boxes

Good communication skills

Ability to follow instructions
Salary from 12.30 EUR
Accommodation provided by the agency
Transport - bicycles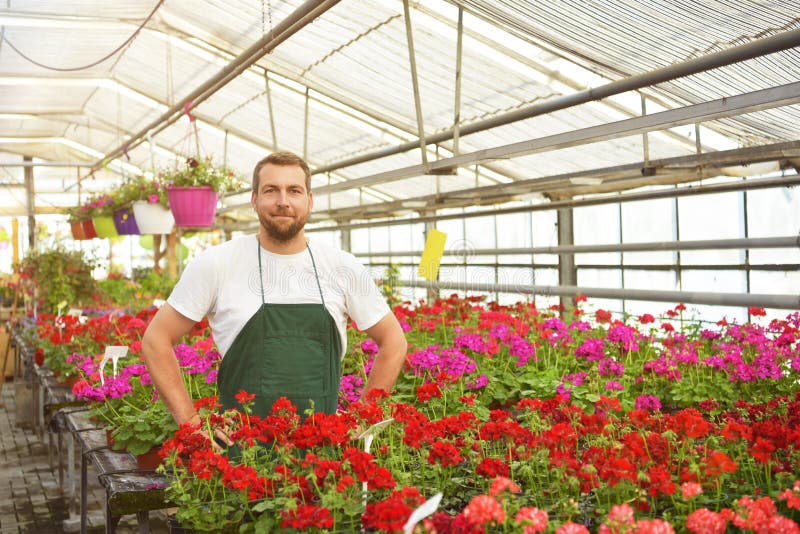 15 comments
- Greenhouse Worker, Packer
issaka massawudu - April 8, 2023 at 10:29 am
My name is Issaka massawudu I'm 30 years old I'm Ghanaian I have 5 years experience I have Italy document.i can speak Italian and English
Marin Karamanov - April 8, 2023 at 10:35 am
Здравейте! Казвам се Марин Караманов и съм на 36г. И съм от България. Работих в англия по селското стопанство берач на ягоди. Имам мотивация да се науча и за цветя. Но не владея английски език поздрави!!
Rui Dom8ngis - April 8, 2023 at 12:35 pm
Hi,

I am intetested.

Who can i call about it?

My besf Regards

Rui
Patrik Mikes - April 8, 2023 at 12:51 pm
Hi,
I am 20 years old man.
Im already in the Netherlands. Now Im working at Schiphol airport but I would like to switch and work with flora. Im meet all the requirements
Parwish ali - April 8, 2023 at 5:49 pm
i need work
Cover Letter for CVs and RESUMES
Dear sir/Madam,
I am applying for the above position with your company as it is a role I can perform exceptionally well to a high standard.
In addition to being a strong communicator and team worker, I am the type of person who understands how vital my performance within the role is to the success of your company.
If I succeed in my application, l assure you that I will perform all my duties to an exemplary standard to quickly become a team member who contributes positively to the organization's Objectives.
Your faithfully,
My name is parwish ali
My father name liaqat
My qualification B.A
Alex - April 8, 2023 at 6:37 pm
Goedemiddag Interesse in werk
Komt uit Oekraïne, er is BSN, sticker, Engels A2-B1
Damitha Fernando - April 9, 2023 at 8:23 pm
I will like work in your company
Sumita Chowdhury - April 9, 2023 at 9:00 pm
Dear sir/Mam
Is this job applicable for international applicants? I live in India. Also I would like to know if there is any age limit?
I am a post graduate and have some travel experience in Europe. Let me know your opinion

Sincerely
Sumita Chowdhury
John Balikuddembe - April 9, 2023 at 10:21 pm
I am holding skills and experience of over 9 years in farm/ factory/production work.
I am very interested to join the wonderful company and factories in Netherlands to offer my best services if I am offered a chance.
Heshan malinga - April 13, 2023 at 6:08 pm
Hi..every one im Heshan from sri lanka 12 years i have been working in dubai...i can speak english.so im interesting to work with your company..im waiting for your favorable reply thanks..
Pavithra - April 27, 2023 at 5:58 pm
I'm Pavithra from Sri Lanka and I'm 28 years old. I like to work in your company as green house worker or packer.
Manish thapa - May 29, 2023 at 6:40 am
Hlw sir madam my name isManishthapa iam from Nepal.iwant apply green farmwork packers. I have 2yr experience in Nepal. Thank you
R jeshuranfrancis - June 26, 2023 at 9:22 am
I am interested to work in your company. kindly do the needful
Vidiranga samith - June 27, 2023 at 3:55 pm
How to apply
Tajuddin - August 18, 2023 at 10:49 am
Hello sir me in Qatar jobs precast work constitution work mobile cran rigging work lifting work erector work yne work factory packaging work yne work skills sir my company SMEET precast Qatar my jobs experience 17 years sir my number WhatsApp 0097474763408
Leave a reply