Warehouse Production Worker
We are looking for a temporary Warehouse Production Worker to join our Logistics department at Zwanenberg Food Group in Almelo. As one of Europe's leading producers and exporters of meat products, we need resilient people who can work hard and fast.
As a Warehouse Production Worker, you will be responsible for the production of all kinds of sausages and meat products. You will be weighing light products, sorting and packing/repacking, and putting them on the assembly line. Additionally, you will be checking quality and putting on stickers. This position requires working next to the line where high work tempo is required.
Requirements:
No specific education required

Experience in production is preferred

English level A2

Resilient people who can work hard and fast
Work Conditions:
Place of work: Almelo

Shifts: Two shifts (7:00-15:00 and 15:00-23:00, Monday to Friday)

Hourly rate: €12.10 gross/h for production worker from 21 years old

Overtime and temperature surpluses are possible upon request

Accommodation is provided for €98 euro gross/week

Transportation to work is free

Working clothes will be given from the company, but safety shoes with a steel nose are required

Dutch health insurance is mandatory by the Dutch Law
If you are interested in this position, please send your CV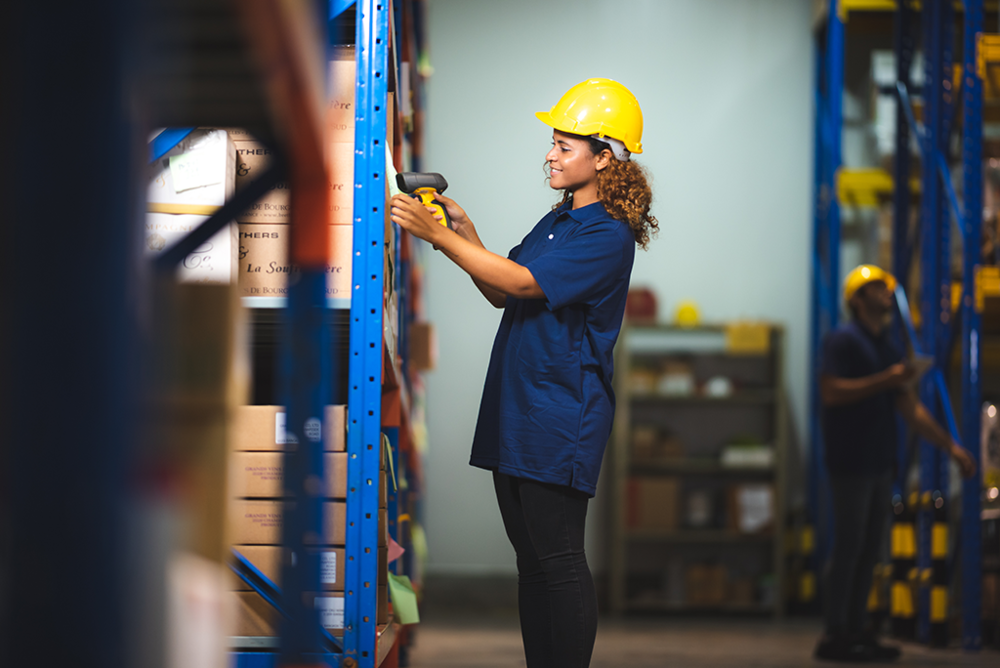 16 comments
- Warehouse Production Worker
Juris Viksna - March 29, 2023 at 6:10 pm
+31 6 44176865
Md Belal uddin - March 29, 2023 at 7:05 pm
Hello good evening sir, im Md Belal Uddin From Bangladesh. Now im working as warehouse worker At Biman Bangladesh Airlines. Since 2017.. Can i apply From Bangladesh?
Elizabeth Nyoni - March 30, 2023 at 3:35 am
I would like to take the position as a warehouse production worker in your company and Iam a hardworking person who requires less supervision ,
Looking forward for a positive response
Deivis Fernandez - March 31, 2023 at 8:01 am
I am Venezuelan and I am living in Venezuela at the moment but I have no problem in going to the Netherlands if you give me the opportunity
MARK FRANCIS RONQUILLO CRUZ - April 5, 2023 at 5:26 am
Im applying warehouse operator but i have experience in production crew in bottling position and i want to work in Netherlands. I am from Philippines
Balikuddembe John - April 5, 2023 at 10:12 pm
I am in Uganda. I am here to show my interest in Warehouse Production Worker
Raheem Sheriff Abioye - April 7, 2023 at 11:24 pm
I'm here to show my interest in warehouse production work, I have 2years+ logistics working experience under United Nations
Muhammad Asad - April 23, 2023 at 12:33 pm
Application for the Post of Warehouse Worker Assistant
The Recruitment Manager/Recruiter,
Dear Sir,
Most respectfully, I have come to know that some posts of warehouse workers are lying vacant under your kind authority. I have a real interest in the said position and want to present myself as a candidate.
I am physically fit and able to handle all the duties associated with this job and to work long hours in all types of weather and temperature. I am capable of handling physical demands of the job as sitting, standing, walking, bending, crouching and kneeling. 
I have the ability to take, move, handle, manage heavy load, electric instrument and mechanical gadgets. I also can perform miscellaneous laborious activities to help tradesperson, apprentice, and mechanic. Moreover, I also have the ability to manage different construction Mechanical, electrical and miscellaneous materials.
I have excellent verbal and written skills with the ability to follow instructions and I am dependable, trustworthy, self motivated and client focused and I am always willing to relocate as per the demands of the employer and job. That is why I present myself for this position.
I have enclosed my detailed c.v. along this letter. I hope you will obligated me for the position of construction helper and call me for an interview. Thanks very much in advance for anticipation.
Yours Sincerely,
Name: Muhammad Asad
Country of citizenship: Pakistan
Country of present residence: Pakistan
Applying for the post of: Warehouse Worker
Email: 
[email protected]
Cell & Whatsapp
+923457395708, +923006875943
Job related screening questions and their answers
Question: Are you available for shift or on-call work?
Answer: Yes, I am Available for all shifts and working schedules
Question: Are you currently legally able to work in advertise d country?
Answer: No, I am currently looking for sponsorship visa to start legally working
Question: Are you willing to relocate for this position?
Answer: yes I am willing to relocate as per the requirements of the job and employer
Question: Do you have previous experience in this field of employment?
Answer: I have working experience as a teacher, general, worker, assistant, social media and email assistant
Question: What is the highest level of study you have completed?
Answer: I have Post graduation degree in Education and Linguistics
Balikuddembe John - April 28, 2023 at 8:19 am
John Balikuddembe - April 28, 2023 at 8:13 am
I have experience of over 9 years in various fields. I am honest and flexible. I am ready and eager to come and offer my best services.
[email protected]
+256703874323 (WhatsApp)
kamaljit singhj - May 25, 2023 at 7:02 am
i am from india
i have 20 years experience of warehouse in working crown house company
can i apply from india
Thirupathi - June 6, 2023 at 5:30 pm
Iam interested to come nedarland work permit visa job 👍
john christer romana - June 9, 2023 at 8:05 pm
i really need work and im a hard worker
Warawa Richard - August 10, 2023 at 4:15 am
Am requesting for the job for electrical installation and solar system maintenance please am willing to work
Rasaq Jimoh - October 12, 2023 at 1:43 pm
I am applying for the position of Production/ Warehouse Worker. I have a strong professional background and various work experiences which i feel uniquely qualify me this position. I am a citizen of Nigeria, and presently leaving in Nigeria but seeking to live and work in Netherlands via working permit/visa sponsorship.
I can be contacted on:
Email:
[email protected]
phone: +2349166789234
Mariane Abadilla - November 14, 2023 at 8:57 pm
Im willing to work as a warehouse worker im work here in Czech Republic my work is same field in your company hopefully i have a chance to work in Nethearland thank You!
Muhammad Shahbaz Mobin - November 22, 2023 at 3:45 pm
Good Day !

Dear Recruiter / Human Resources Department

Apply for the position of (Warehouse Operative/Admin Support/IT Desktop Support / IT Engineer/ IT & Networking Support Engineer/IT Administrator)
I am Muhammad Shahbaz Mobin I am 44years old , hardworking , energetic and ambitious person. I'm a fast learner and I'm not scared of any kind of work. I am graduated from the Al-Khair University Pakistan Studies in Computer Science. I have experience working in Hospital health industry , College & IT Company (Pakistan ,Saudi Arabia, UAE, Qatar) . I also worked in Advance I.T & Telecommunication Systems for work in administration and social media. Also, Communicative English for B2 Level. I am an open person and I am willing to learn new things.
Earlier Joining and I am hardworking, diligent and open to any job offer with work visa I can come early
Thanks,

Muhammad Shahbaz Mobin
Leave a reply